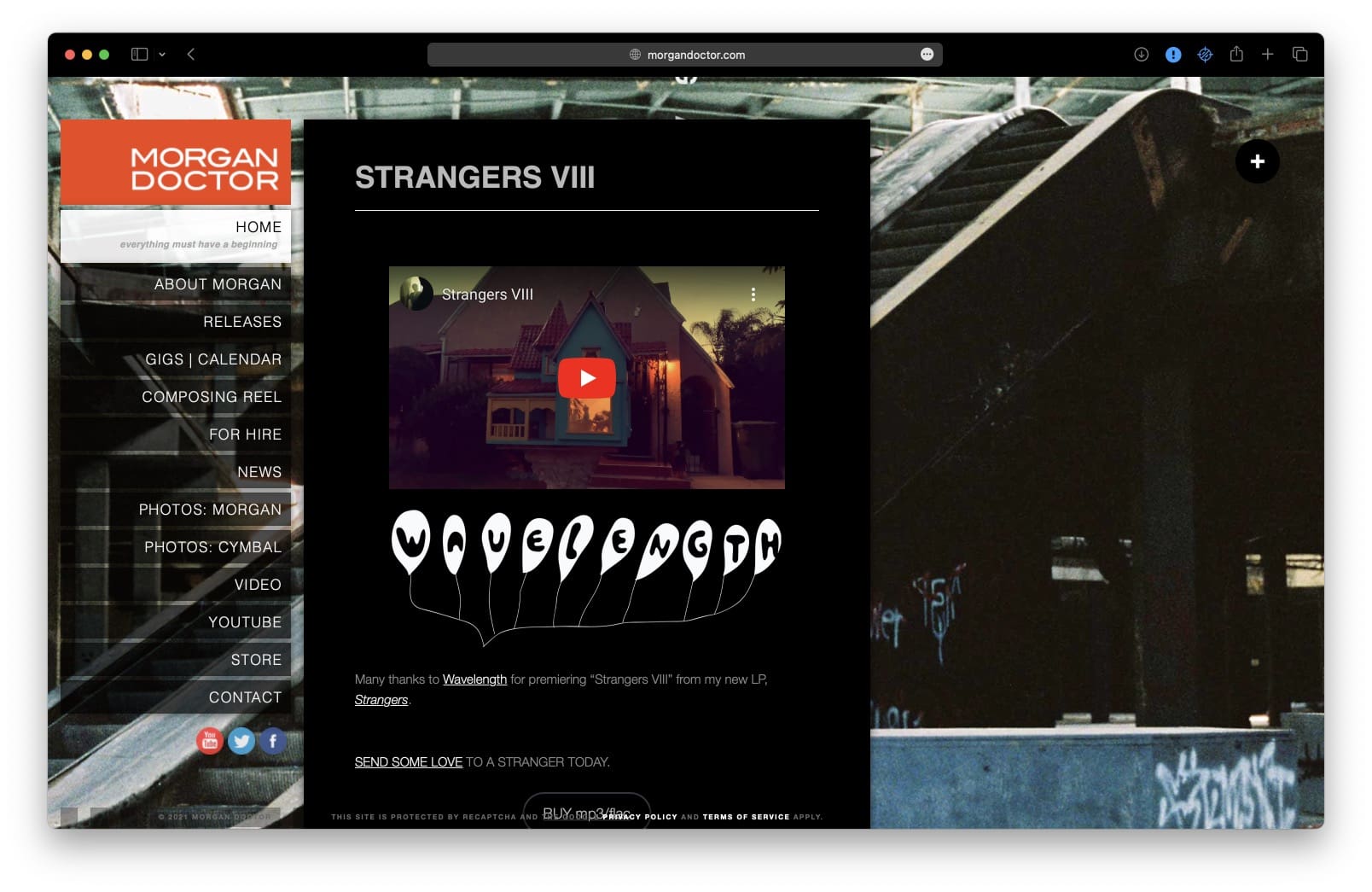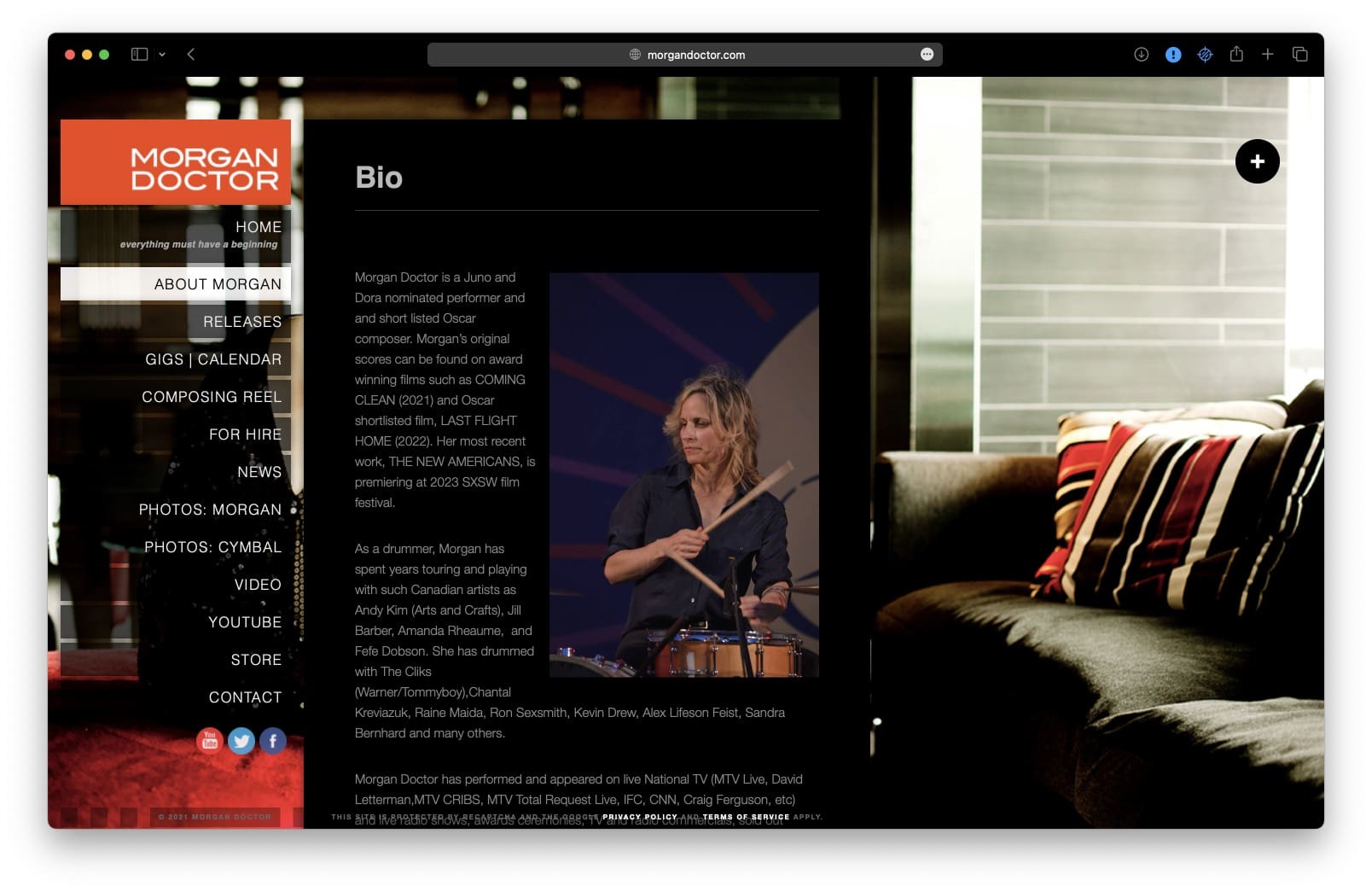 Morgan Doctor
Morgan Doctor is a Juno and Dora nominated performer and and short listed Oscar composer. Morgan's original scores can be found on award winning films such as COMING CLEAN (2021) and Oscar shortlisted film, LAST FLIGHT HOME (2022). Her most recent work, THE NEW AMERICANS, is premiering at 2023 SXSW film festival.
We've collaborated with Morgan on several projects over the years, from her original website built in 2012 to the most recent project "Strangers" in collaboration with Aporia Records. "Strangers" is an online, interactive exchange at morgandoctor.com/strangers, where participants are invited to submit a missive to one another, but anonymously. The note they write can be an open letter to humanity, or a confession about love, or the verbalization of one's heart's desire. Once they submit their message, they will receive one in return from a random participant. Everything is designed to be anonymous so as to create a sense of intimacy among strangers. (Wavelength Music Interview)
Client

Morgan Doctor, Aporia Records

Expertise

UI/UX Design, Art Direction, Web Design, Development, Web Hosting, Video Production

Tags
Open Project
Let's Collaborate
Got a project?
Feel free to reach out to us if you'd like to explore collaboration on your vision or your next project; we're always excited to discuss potential partnerships and bring innovative ideas to life.