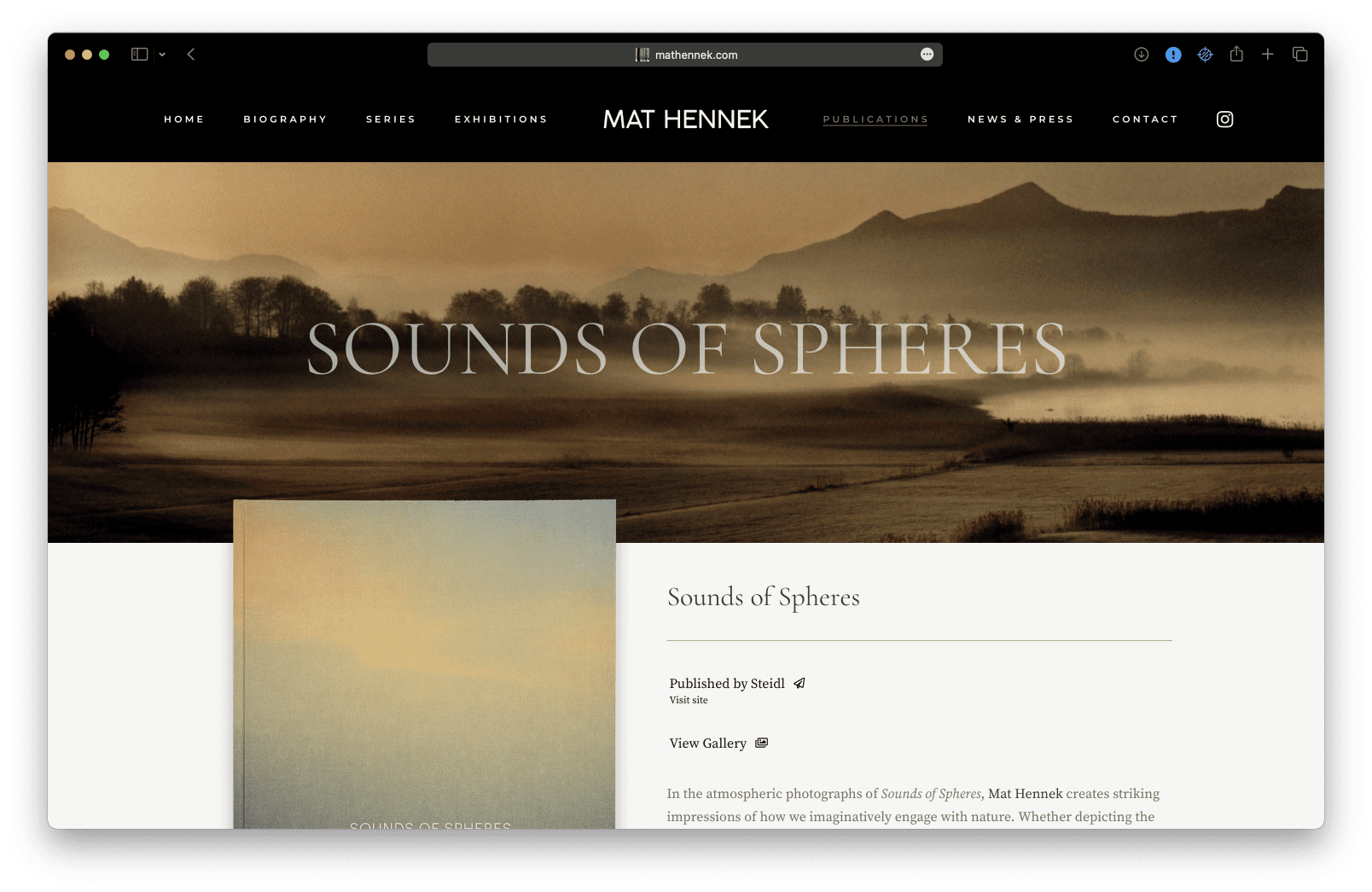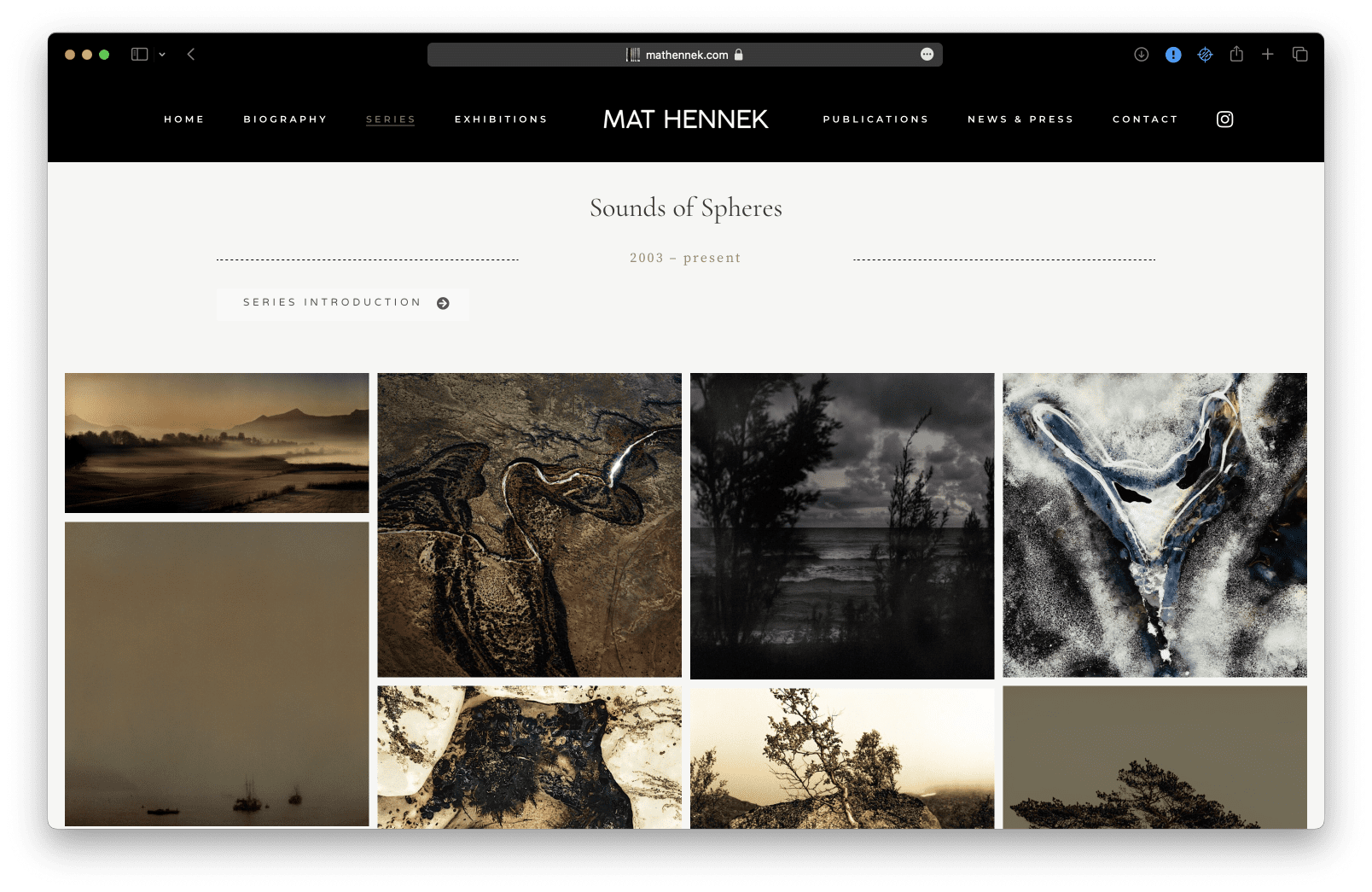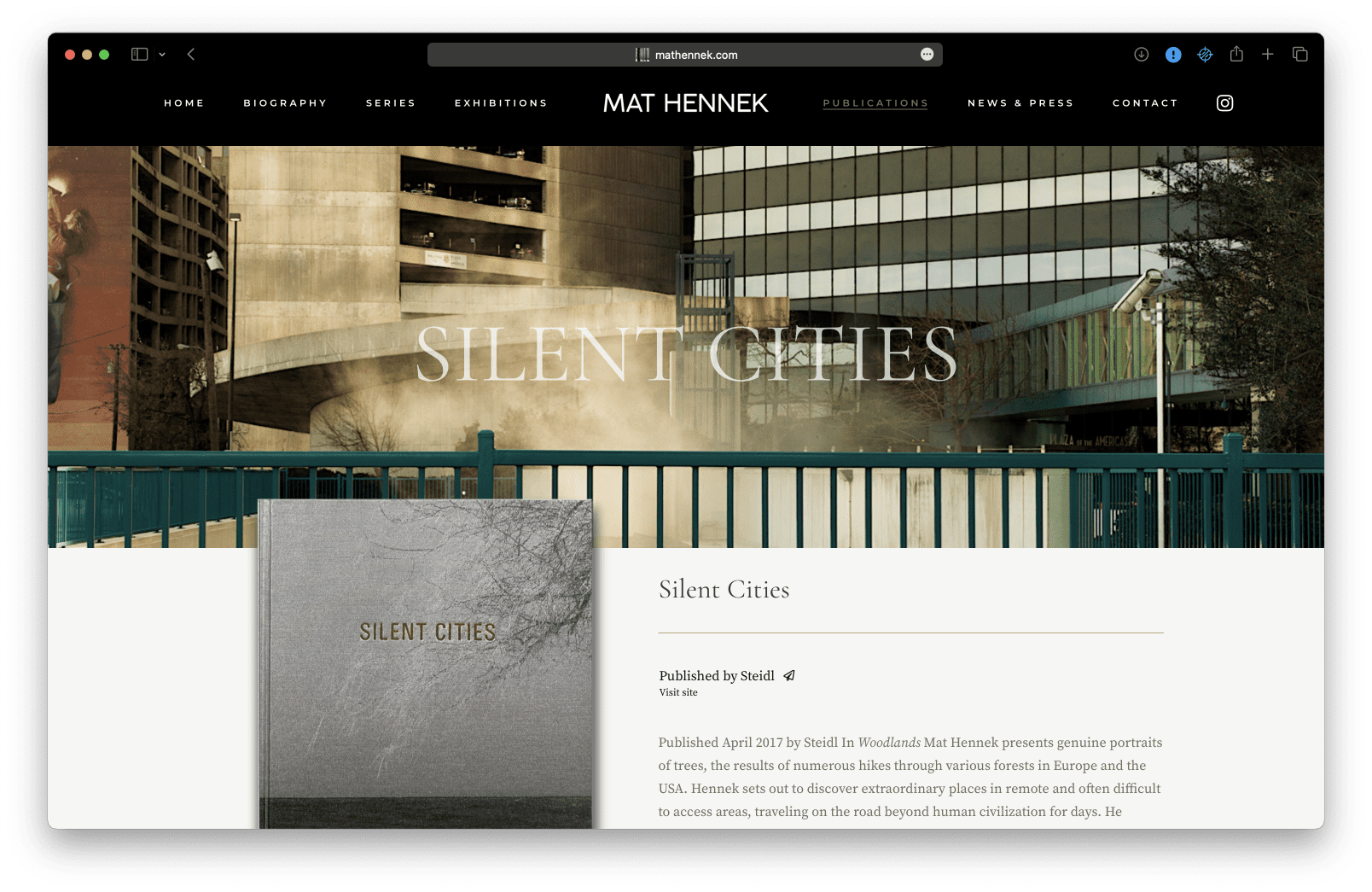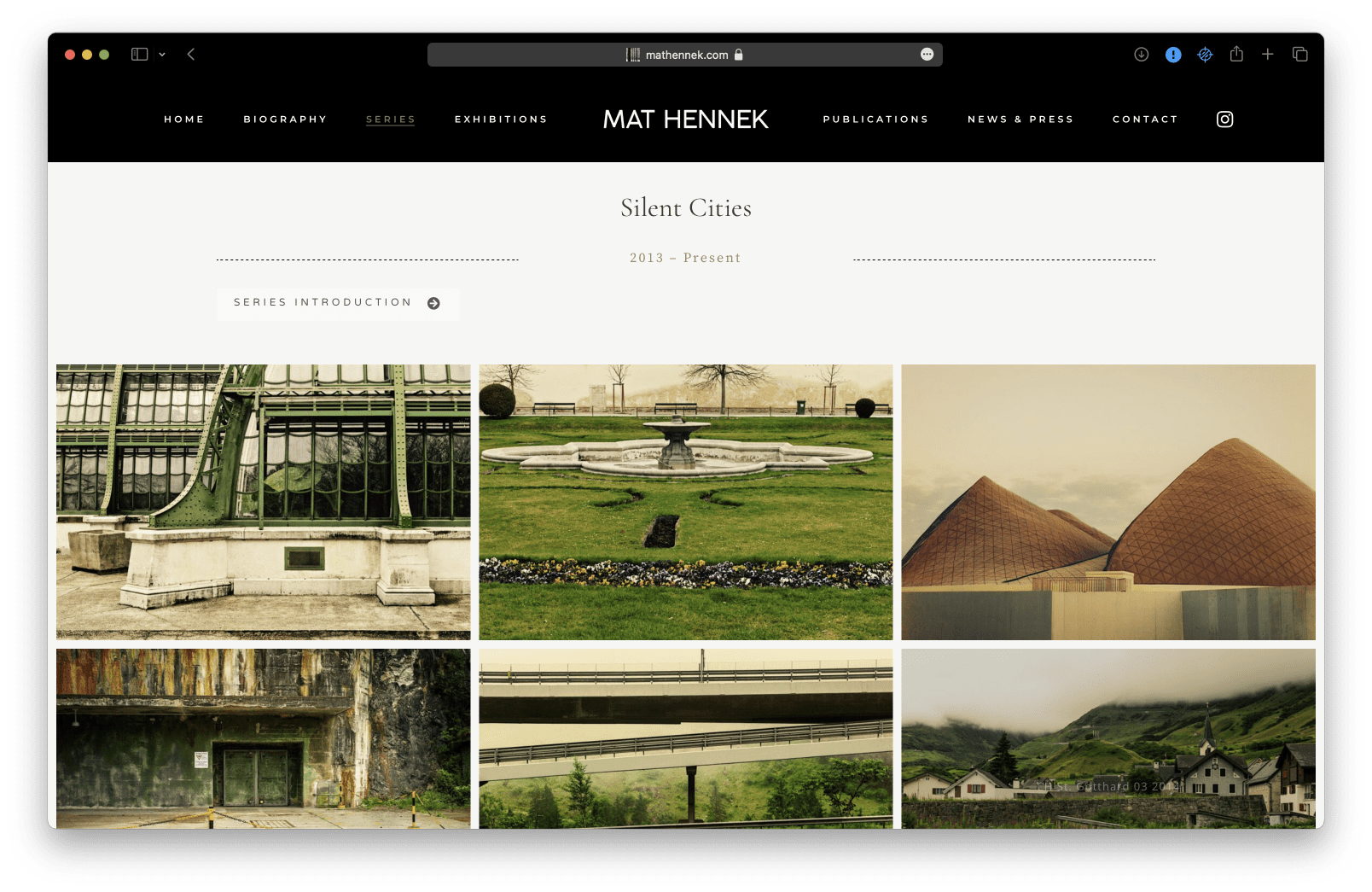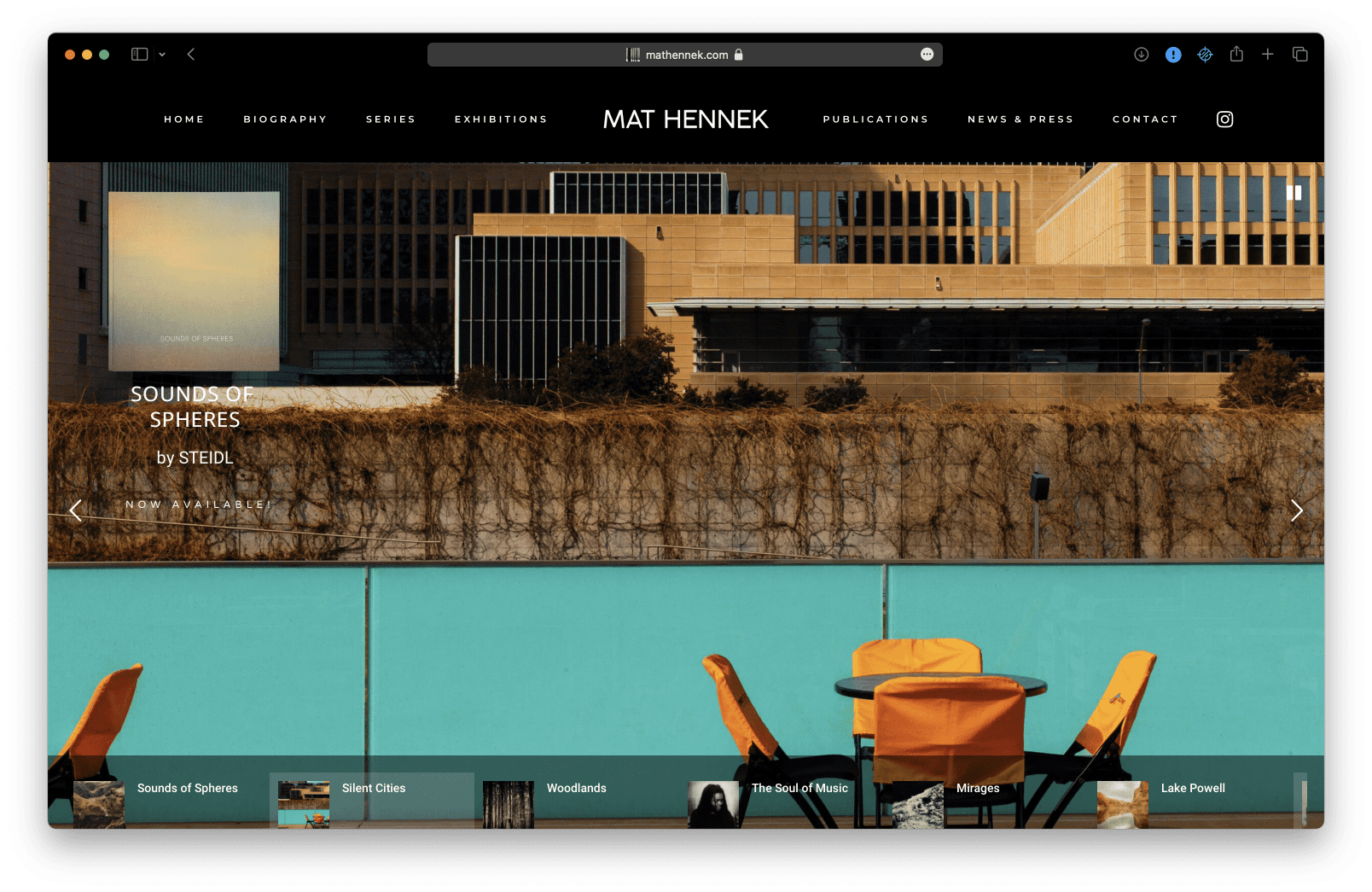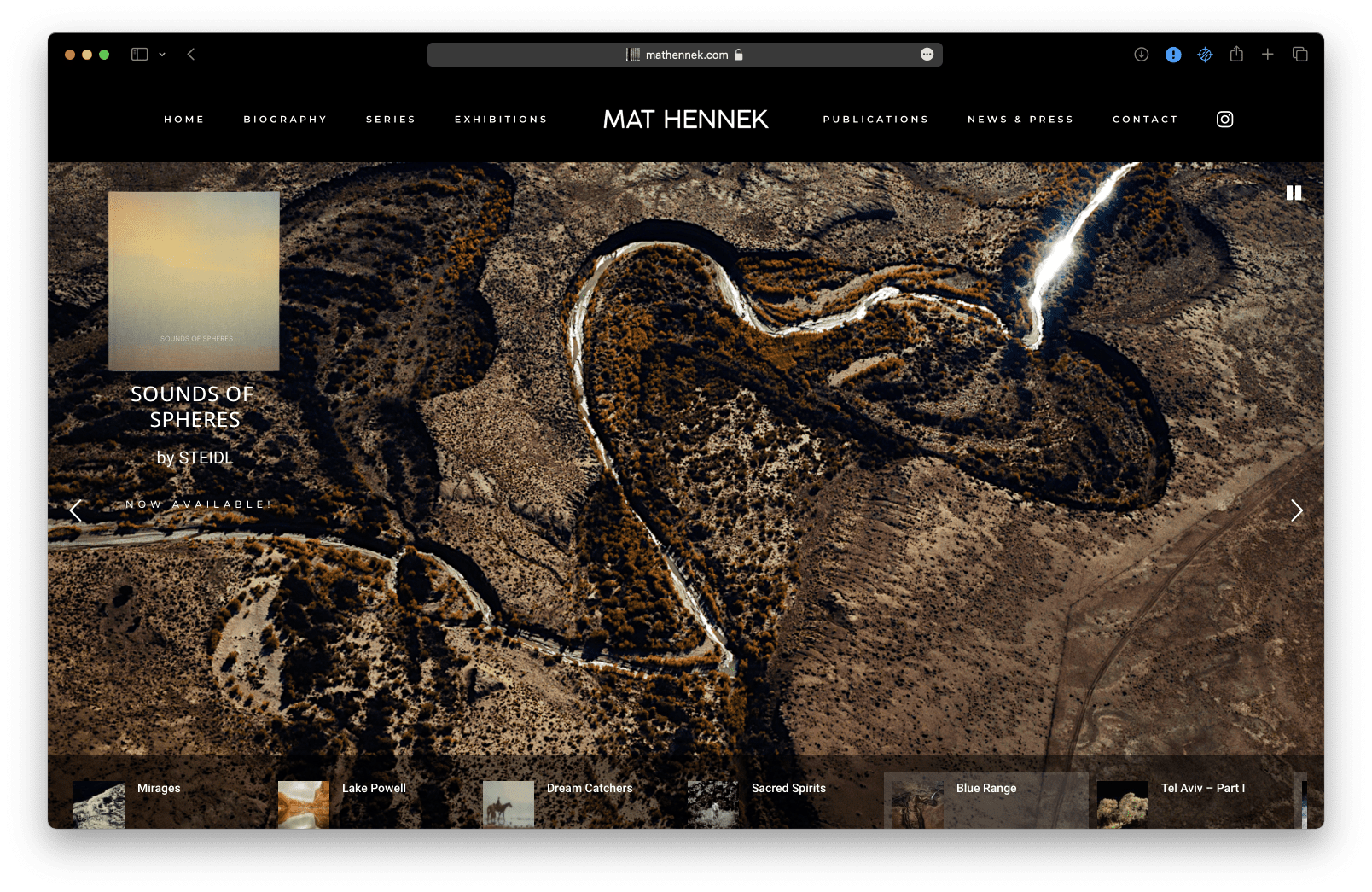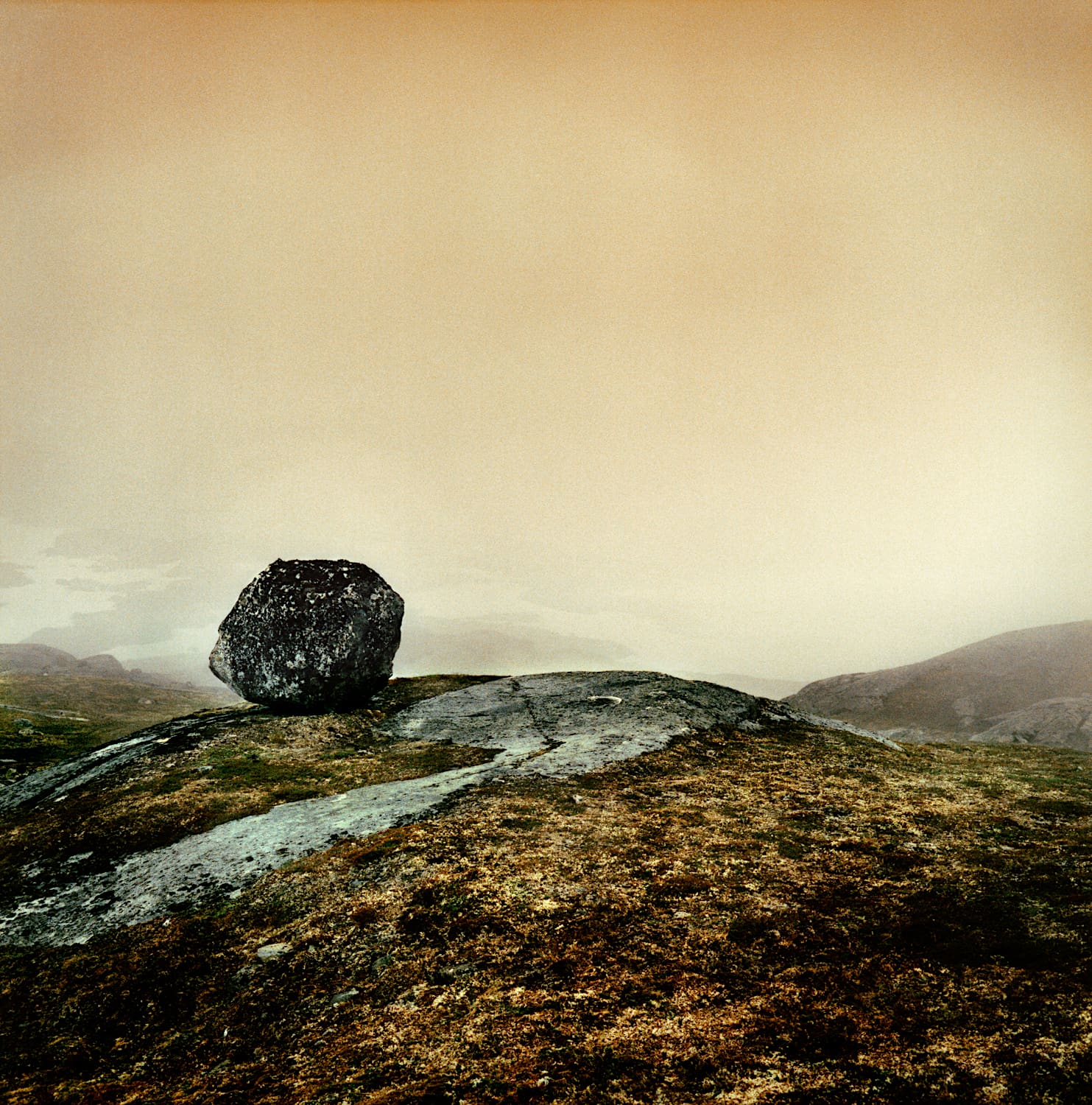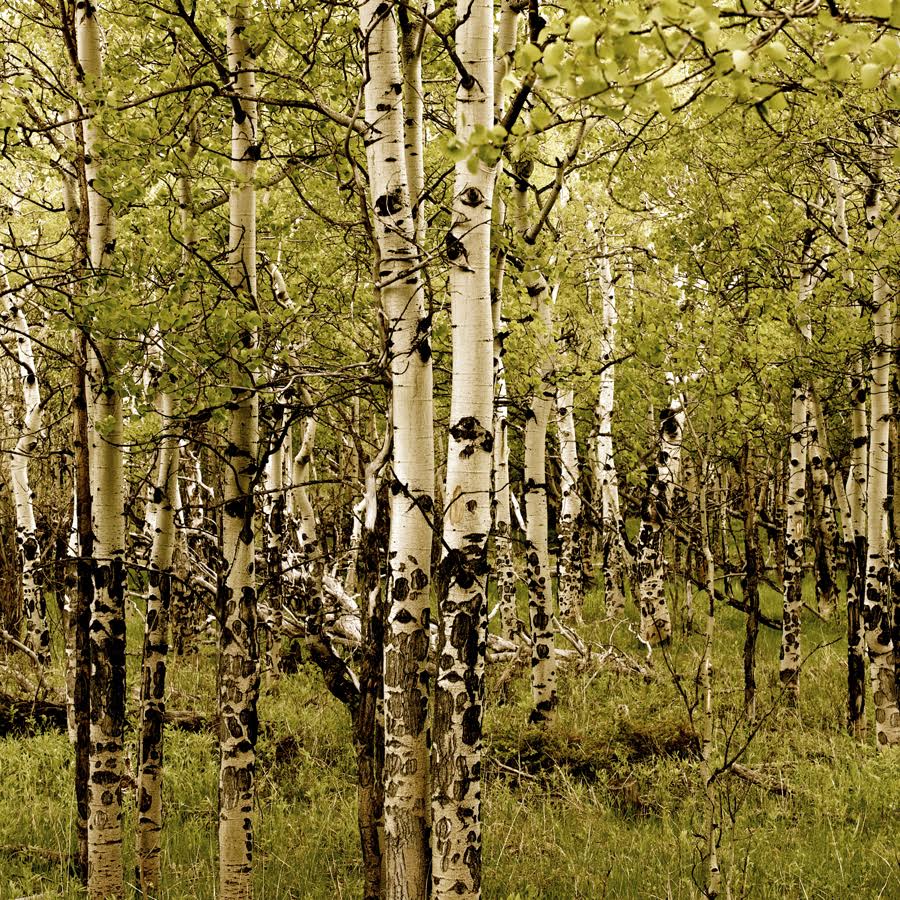 Mat Hennek
Mat Hennek is a renowned German photographer whose captivating works have earned him international acclaim. From expansive landscapes to intimate portraits, Hennek's portfolio is a testament to his artistic prowess and his ability to tell compelling visual stories. His works have been exhibited in prestigious galleries and museums worldwide, cementing his status as one of the most influential contemporary photographers of our time. Our collaboration with Mat Hennek ranges from web design and development, branding, post production, archive management, contact with galleries, fine art collectors and professional partners such as Deutsche Grammophon and Keynote Artist Management.
Client

Mat Hennek

Expertise

Web Design, Post Production, Archive Management

Tags
Open Project
Let's Collaborate
Got a project?
Feel free to reach out to us if you'd like to explore collaboration on your vision or your next project; we're always excited to discuss potential partnerships and bring innovative ideas to life.