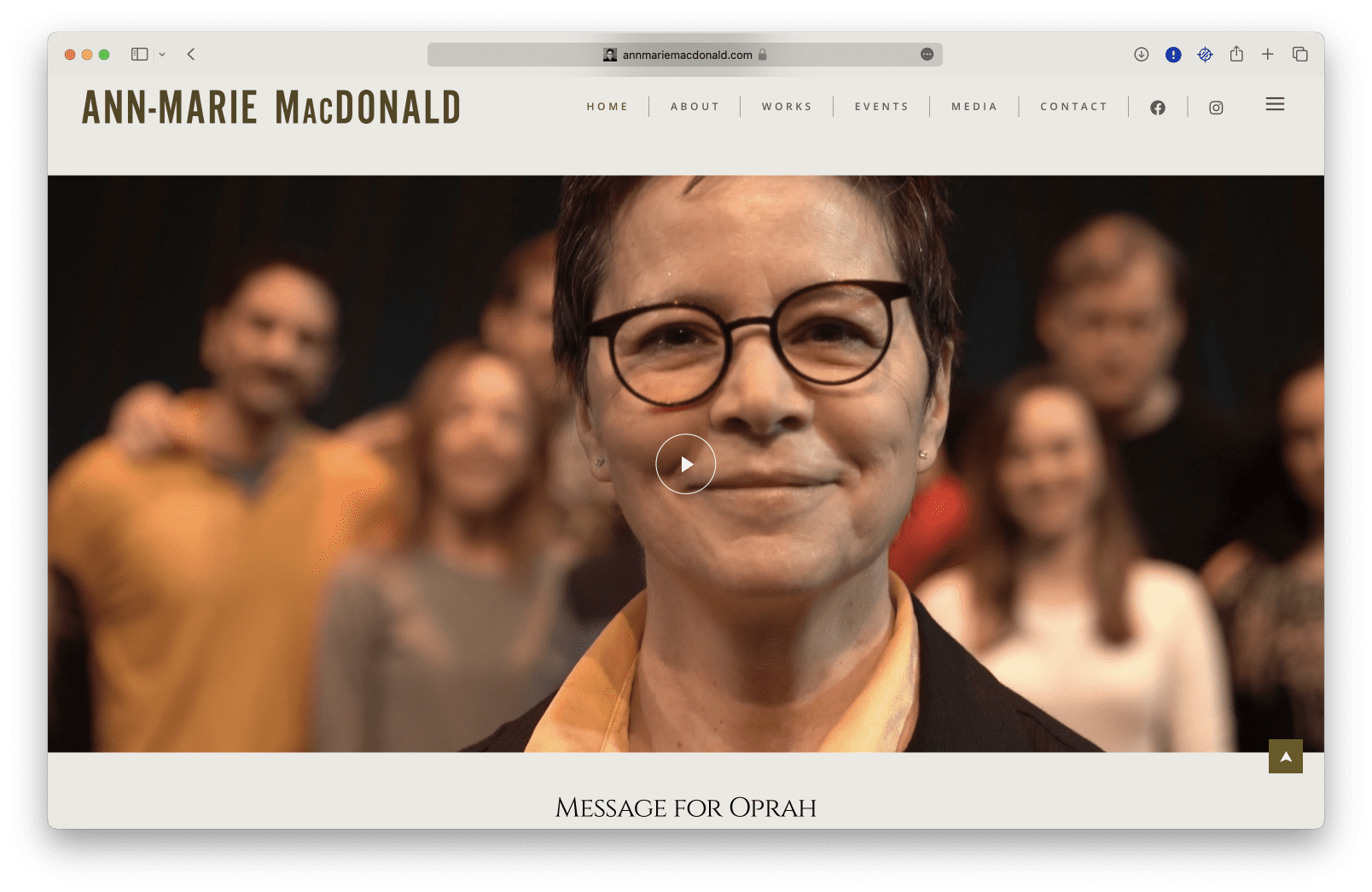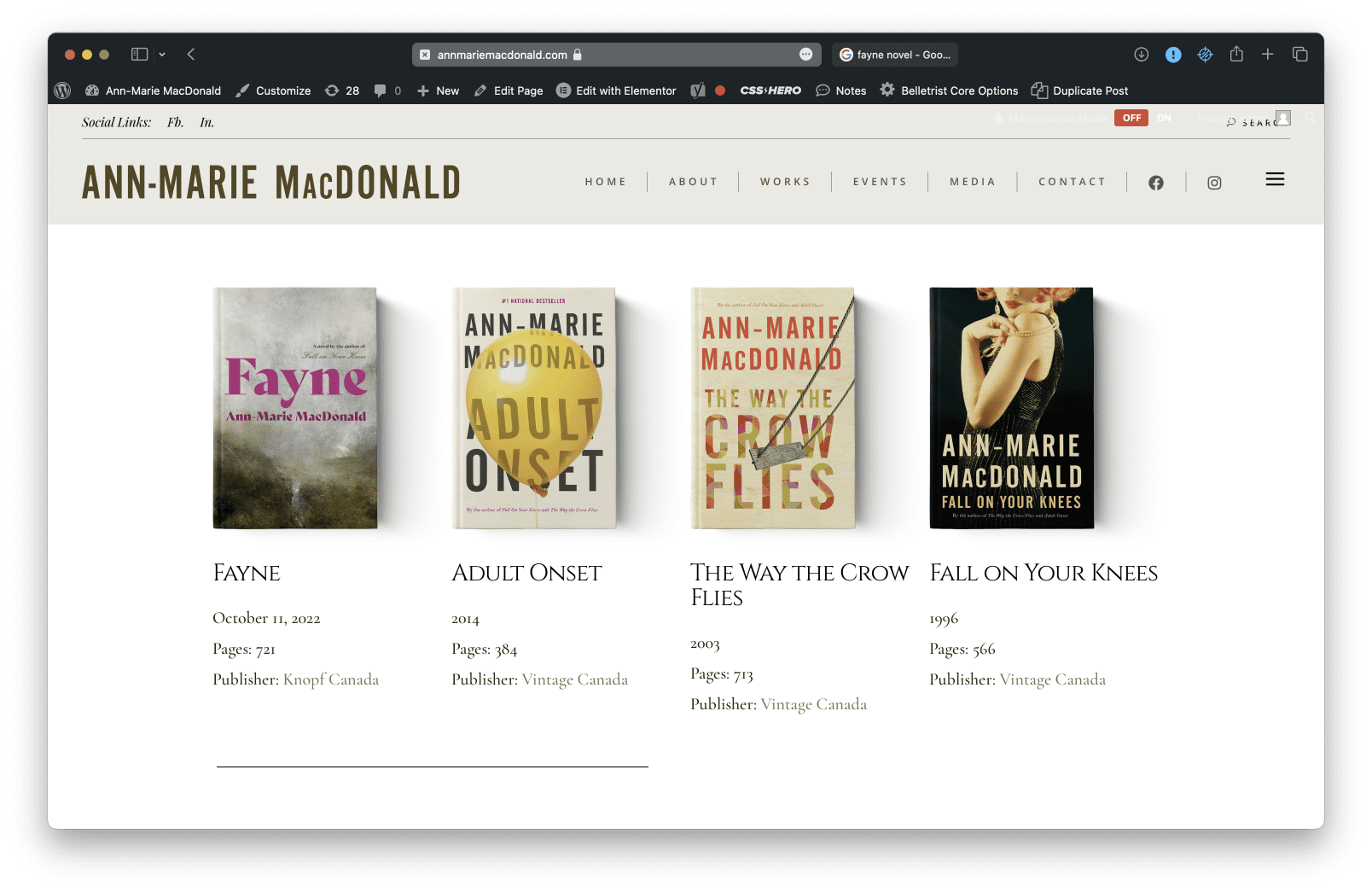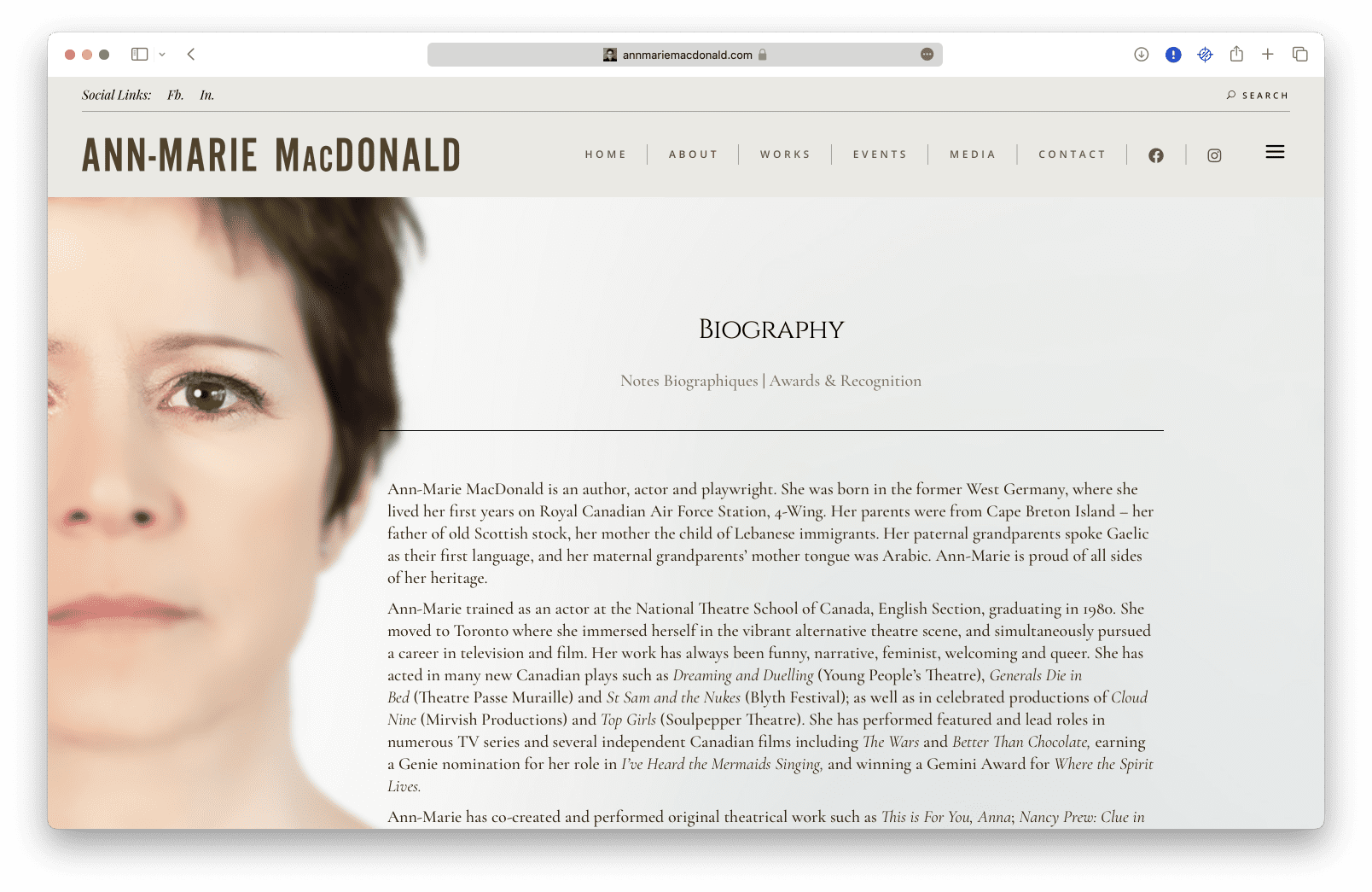 Ann-Marie MacDonald
Ann-Marie MacDonald is a celebrated Canadian novelist whose captivating storytelling and profound exploration of complex human experiences have earned her widespread acclaim. Born in Germany and raised in Canada, MacDonald's multicultural background infuses her writing with a rich tapestry of perspectives and themes. With a unique blend of wit, empathy, and intellectual depth, MacDonald delves into the intricacies of identity, family dynamics, and societal norms, crafting narratives that resonate deeply with readers.
For over a decade, we've had the privilege of partnering with Ann-Marie on a diverse array of projects. Our collaboration has encompassed tasks ranging from creating her individual online identity and managing social media platforms to showcasing her published works and theatrical projects across various media formats, including video.
Client

Ann-Marie MacDonald

Expertise

Web Design, Development, Video Production, Social Media, Web Hosting, Search Engine Optimization

Tags
Open Project
Let's Collaborate
Got a project?
Feel free to reach out to us if you'd like to explore collaboration on your vision or your next project; we're always excited to discuss potential partnerships and bring innovative ideas to life.